Posted on
By Josh Freedman
With every new year comes new styles and new designs in fashion. This year, we are especially excited about the jewelry trends coming our way. Fall 2018 is all about bringing back classic and timeless pieces that still have a little edge, a little extra sparkle. Add a few of these trends to your jewelry collection and turn heads every season.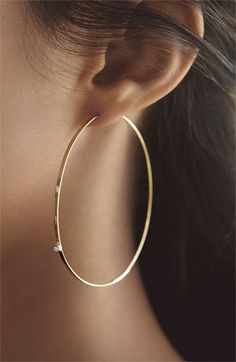 1. Hoops: The first trend on our list is one of our favorites due to the combination of simplicity and style. It's all about the hoops! Whether a sleek and thin yellow gold hoop for a casual night out, or an elegant, diamond encrusted hoop in white gold for a more formal occasion, you cannot go wrong with timeless hoop earrings. In fact, throwing on your favorite pair can turn a frumpy errand outfit into a fashionable leisure look in an instant.

Have fun and mix it up in terms of both size and design, but don't feel the need to veer too far from the classics. This year, they'll make quite the stylish statement.
Here is a pair of classic yellow gold hoops: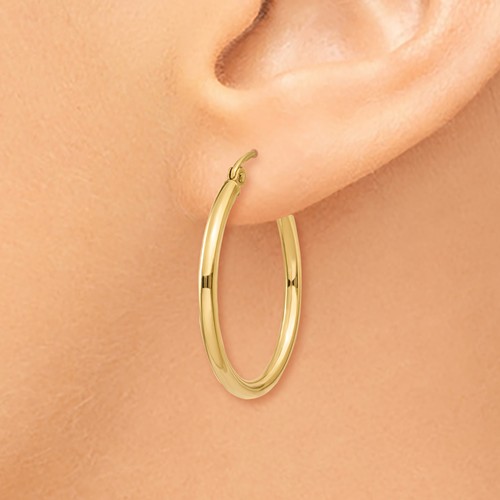 Want to add some diamonds - how about these?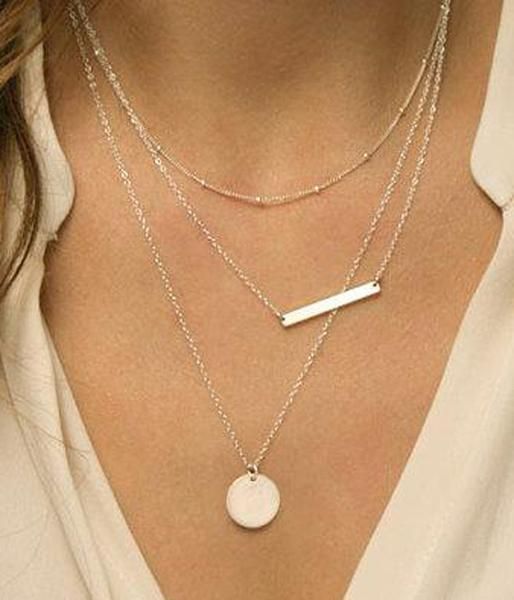 2. Necklace Layering: Think thin and delicate with a little sparkle. In the coming months, you'll see chunky statement pieces being replaced with delicate combinations of thin necklaces all worn together. The beauty of this trend? You can mix and match to create different looks daily!


For example, try stringing two or three thin gold chains together at different lengths, each with subtle contrasts in texture or design. Or combine a classic pendant necklace with a couple of simple layered chains, perhaps with some diamonds by the yard. Mix it up with different colored metals or gemstones for a slightly bolder look.
How about this option for your custom stack!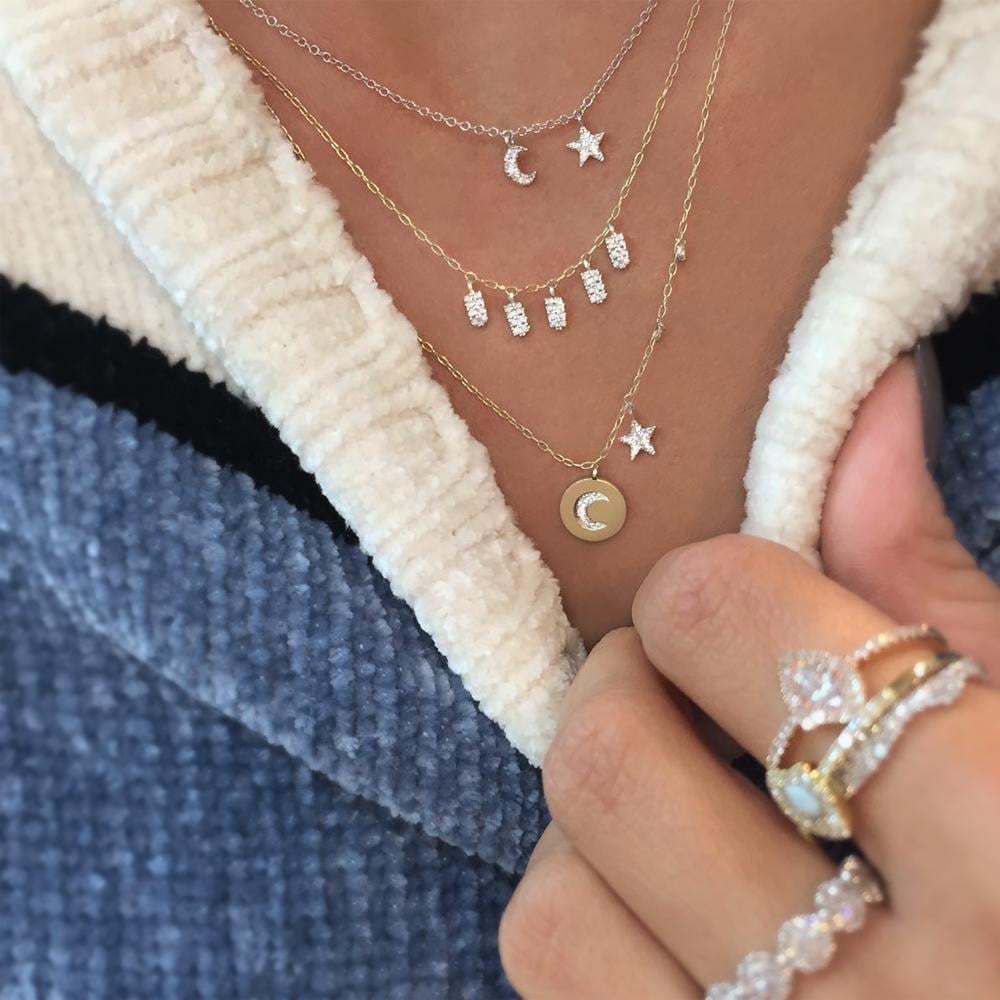 Mini Moon & Star Necklace

3. East West Bezel Pendants: We're absolutely loving this growing trend because it's created the perfect choice for an anniversary gift, push present, or just something extra special. The small, round diamond bezel necklace has been popular for a couple of years now, but as we head into 2018, we're anticipating some fun and stylish twists on the stunning classic.

Changing the shape of your diamonds (in any piece) is one of the best ways to stand out with a unique look that still has that timeless feel. So pick your favorite stone! Emerald cut, Marquise, Oval or even Pear-shaped...and turn it on it's side to make a necklace that you'll love now and forever.
Check out this oval bezel option we just designed: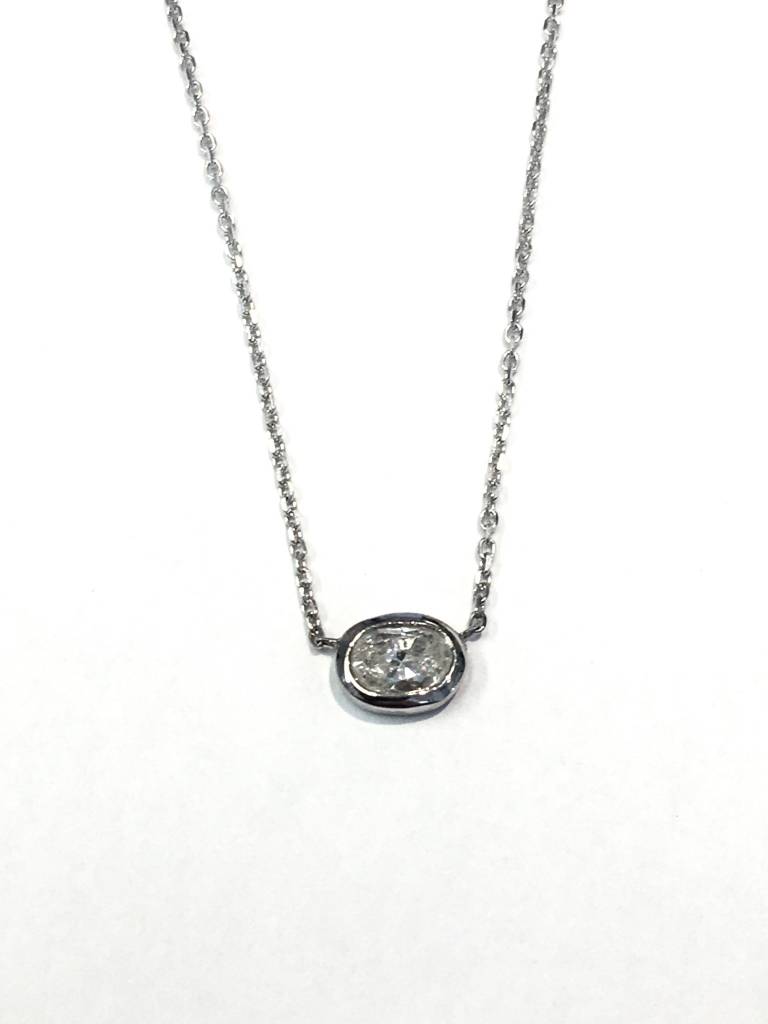 4. Rose Gold: So this may not be breaking news. In fact, you probably noticed that rose gold really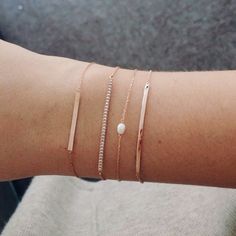 hit the scene as a trend last year. But after some speculation, it doesn't appear that rose gold will be on it's way out any time soon. On the contrary, it's holding its own as a favorite in the fine jewelry department as well as in the engagement ring world. And don't forget about the gentlemen! We sold more rose gold wedding rings for men this year than ever before.


Given is continually growing and long-lasting popularity, rose gold managed to keep its spot on 2018's hot picks. So if you were holding off on adding some blush to your jewelry collection, this is the year to take the leap and mix it in.
5. Diamond Earrings with New Shapes (Asscher, Emerald, Marquise): Much like the new bezel necklaces hitting the scene, stud earrings with a little edge are expected to be one of the hottest trends of the year.  Timeless with a twist!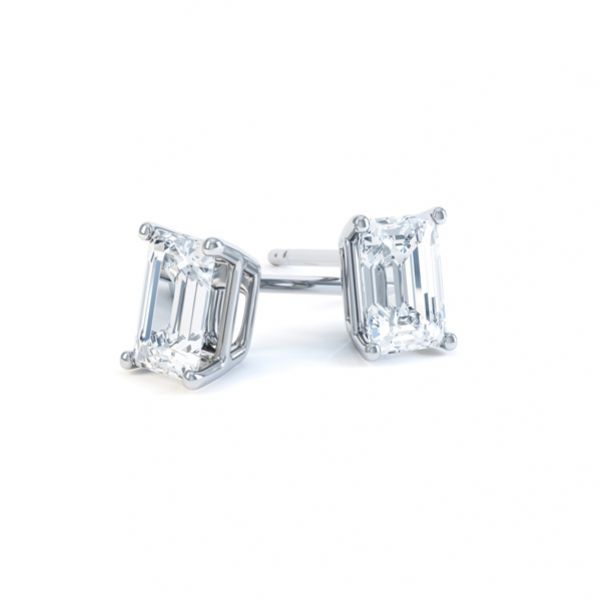 So before going with a classic round diamond earring this year, consider mixing it up with an alternative shape, like an emerald cut (pictured above) or cushion cut stone. These add a little extra pop and will make even the smallest pair stand out from the crowd. The same rule applies to gemstones in this case. Try something new with a little pop of color!
6. Bold Multi-Color Gemstone Pieces: Color, color and more color! This may be one of the newer trends making waves this year but it appears it'll be one of the hottest. From rings to earrings and even necklaces, it's all about a cluster of colors...mixing small gemstones together to create a bright and fun piece.

Emerald greens, ruby reds, sapphire blues, citrine yellows, and beyond will all be combined together in 2018 to make statements to complement anything from from casual to black-tie attire. Consider combining the birthstones of the ones you love, or the significant dates in your life to make something even more meaningful.
How about the rainbow bar necklace!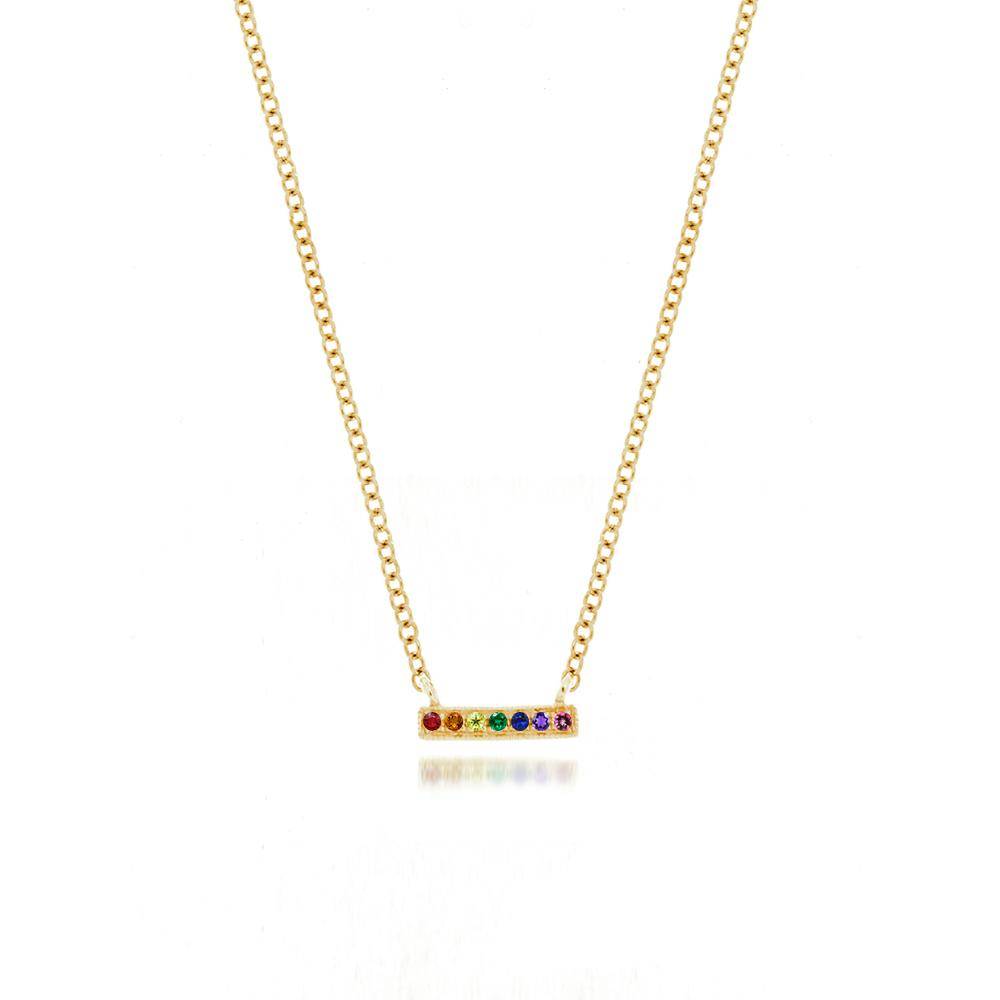 There you have it! The best and brightest of 2018 in the jewelry world. We're so excited to be seeing some total classics mixed with a little edge. And we can't wait to see what dazzling ideas of your own that bring our way! Happy New Year!