Purchasing jewelry can be a tedious process. Do I want this bracelet in yellow gold? Silver? Rose gold? Should I buy that necklace with the bright gemstone? Or the one with the pastel colored pendant? Questions such as these seem to consume our minds when we are shopping for that next special piece of jewelry.
We are here to help! If we draw out specific styles of jewelry for specific personality types, shopping can become much easier. Not to say we should limit our styles just because of certain characteristics we might possess, though. We want to instead make the process a little less strenuous by helping you recognize your perfect piece immediately, as you will have picked it in the end anyways!
Reserved
Because more introverted, shy types do not exactly enjoy soaking up the limelight, subtle and understated pieces are the most likely choice for such personalities. These pieces of jewelry are sure to make a classic statement, even if they do create a simpler look.


Pearl Studs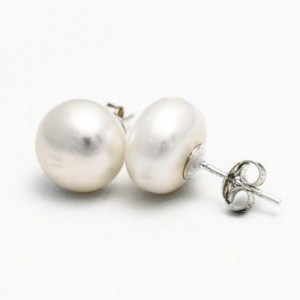 Pearl studs are a perfect example of jewelry pieces that make a strong statement despite their simplicity. Pearl earrings are guaranteed to create a classic look—almost designed for sweet and shy types!


Silver and Diamond Cuff Bangle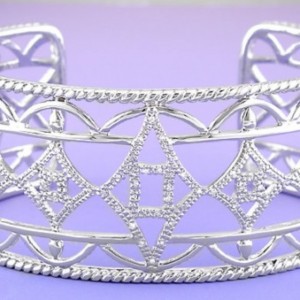 The diamonds on this bangle add just enough sparkle so that we are not bored. On the other hand, it is not too extravagant for reserved personalities. By itself or paired with a simple necklace or earrings, this bracelet is an excellent piece.


Blue Topaz Pendant Necklace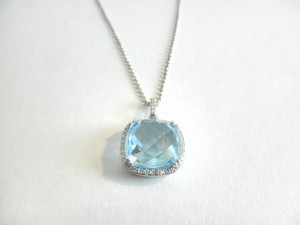 The color of this necklace makes it perfect for mixing and matching with other classic pieces. Again, it is somewhat plain, yet still sophisticated and fashionable. Shyer personalities will lean towards this necklace for just this reason.
Outgoing

Outgoing girls love to take chances and find different ways of expressing themselves. Lucky for us, fashion and jewelry are great forms of expression! Bold pieces with bright colors are sure to compliment any extroverted personality.


Andrea Candela Turquoise Earrings


The shape of these earrings causes them to stand out and make a statement. Women with a daring fashion sense are sure to be found wearing these!


Silver Stackable Ladies' Ring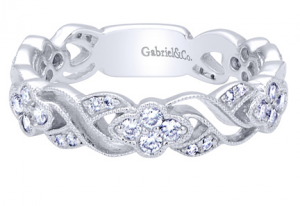 Stackable rings are a newer trend that are sure to liven up any outfit. Alone or paired with other rings, this particular piece will leave everyone asking, "Where did you buy that?!"


Andrea Candela Rose Quartz Necklace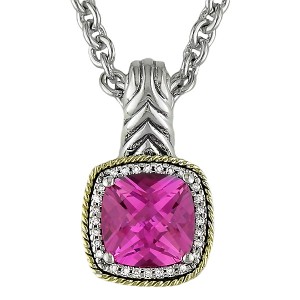 This necklace is perfect for forthright and outgoing personalities. The saturated pink color matched with both diamonds and gold create an ideal, fashion-forward necklace!
Carefree
Easy-going individuals are likely to carry on their carefree attitudes while shopping for jewelry. So, they tend to gravitate towards lighter and more whimsical pieces. Here are a few examples of items like these from Freedman Jewelers!


Blue Topaz Hoops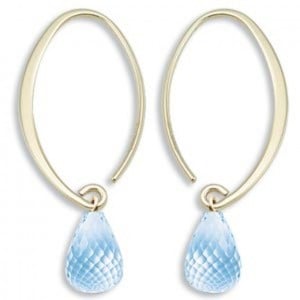 These earrings give off a relaxed yet chic look. Any type of dangly hoops are certain to cater to carefree personalities. In this blue color or with pearls, these earrings came just in time for summer!
Stackable Bangle Bracelet- Blue Amethyst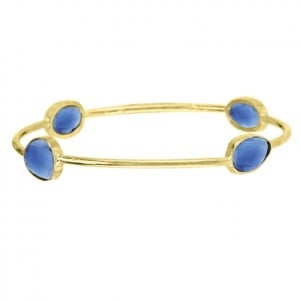 Cute and colorful, this piece is sure to be extremely popular. You can wear it alone or stacked with other bangles. Either way, this bracelet gives off a cheery feel!
Samantha Faye Owl Pair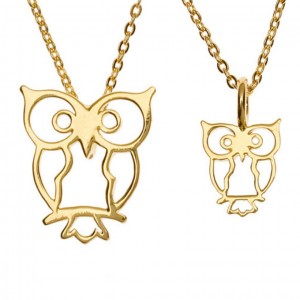 This necklace pair is perfect for free-spirited types. Cute but fashionable, these owls are sure to make anyone smile!
SaveSave
SaveSave
SaveSave
SaveSave
SaveSave
SaveSave